Check our latest newsletter for updates on:
CANCARE AGM
Dr. Craig Jarrett wins CANCARE research award
Check out this year's CANCARE line up at CCC 2021
CANCARE Annual General Meeting
Dear CANCARE members,
Please join us for the CANCARE Virtual Annual General Meeting (AGM) on Thursday October 7, 2021 at 6:30 PM EDT. CANCARE continues to evolve as a member-driven organization and we welcome your voice and participation.
This meeting will deal with matters of governance and honor the CANCARE Society Excellence in Cardiac Critical Care Research Award recipient.
Meeting material:
Thank you for your continued support of CANCARE.
CANCARE Society Excellence in Cardiac Critical Care Research Award
The CANCARE Society Excellence in Cardiac Critical Care Research Award was established in 2015 to recognize excellence in cardiac critical care research.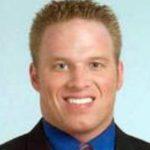 We are pleased to announce this years' recipient, Dr. Craig Jarrett, for his abstract submission "PILOT STUDY OF PERCUTANEOUS TEMPORARY DIAPHRAGM PACING WIRES IN CARDIAC SURGERY PATIENTS AT RISK OF PROLONGED MECHANICAL VENTILATION DURING THE COVID-19 PANDEMIC".
CANCARE at CCC 2021 Digital

Thursday, October 21, 2021
CARDIOGENIC SHOCK PROGRAM 2021 10:00 AM – 11:50 AM EDT
Cardiogenic shock program will be divided in to three programs:Teamwork and systems of care: identification and classification of shockRight device at the right timeThe Canadian Cardiovascular Collaboratory Cardiogenic (c3) Shock Working Group Survey – A comprehensive survey of cardiogenic shock management and challenges across centres in Canada.
NEUROPRGNOSTICATIONIN THE POST CARDIAC ARREST PATIENT: A CCS/CNCS POSITION STATEMENT 1:35 PM – 2:20 PM EDT
CANCARE SPOTLIGHT SESSION: THE ANNUAL CANCARE CUP 3:00 PM – 4:00 PM EDT
The CANCARE Cup has become a staple of CCC over the last few years. By employing a unique team-based gameshow workshop format, 2 teams will pit their wits against the audience in an interactive fashion over the essentials of critical care cardiology.
Each of the 2 teams will consist of 3 members, including 1 trainee and 1 early-career attending physician. The prevailing side will be awarded the CANCARE CUP. Topic areas will fall under general categories emphasizing essential critical care principles. The broad faculty (Heart Failure Cardiology, Electrophysiology, Cardiac Surgery, Critical Care Cardiology, and Critical Care, with associated trainees) will help to generate questions. With the recent COVID-19 pandemic, basic knowledge in Critical Care has become foundational to cardiovascular clinicians.
IMPLICIT BIAS: UNDERSTANDING IT AND DEVELOPING STRATEGIES TO REDUCE ITS IMPACT 4:05 PM – 4:50 PM EDT
Friday, October 22, 2021
CONTROVERSIES IN THE CARDIAC INTENSIVE CARE UNIT: A MINI-DEBATE SESSION 1:35 PM – 2:20 PM EDT
Sign up for CANCARE Membership
You can join CANCARE Society through the MY.CCS.ca portal. To access your account, visit MY.CCS.ca. If you have any questions or concerns please email membership@ccs.ca or call 1-877-569-3407 ext. 409.
PLEASE ENCOURAGE COLLEAGUES AND FRIENDS TO JOIN CANCARE. PHYSICIANS, NURSES, ALLIED HEALTH PROFESSIONALS, AND TRAINEES ARE ALL WELCOME!